Political activist, health nut
Archive for January, 2010
Her latest hire is responsible for some of the nastiest ads in recent political history:
More complete reports, and lots more reports and pictures.
Dead Sea Scrolls Authorship In Dispute
The Dead Sea Scrolls—comprising more than 800 documents made of animal skin, papyrus and even forged copper—deepened our understanding of the Bible and shed light on the histories of Judaism and Christianity. Among the texts are parts of every book of the Hebrew canon—what Christians call the Old Testament—except the book of Esther. The scrolls also contain a collection of previously unknown hymns, prayers, commentaries, mystical formulas and the earliest version of the Ten Commandments. Most were written between 200 B.C. and the period prior to the failed Jewish revolt to gain political and religious independence from Rome that lasted from A.D. 66 to 70—predating by 8 to 11 centuries the oldest previously known Hebrew text of the Jewish Bible.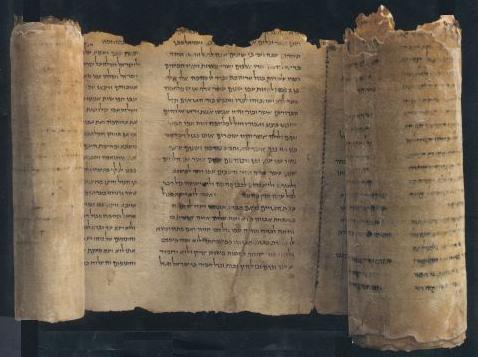 Jesus-era Home Found In Nazareth
Archaeologists in Israel say they have uncovered the remains of the first dwelling in Nazareth believed to date back to the time of Jesus Christ.
A spokeswoman said Jesus and his childhood friends likely knew the home.
It was found near the place where angel Gabriel is believed to have told Mary that she would give birth to Jesus.
The Oldest Business in North America
The Miwok Tribe conducted perhaps the oldest business in North America.
Long before textiles were produced en masse or Andrew Carnegie perfected steel manufacturing, this ancient group of Native Americans was manufacturing and trading salt. New research from the USGS reveals that hundreds of man-made basins three to four feet in diameter were carved into solid granite and cover an area the size of a football field in the Sierra Nevada. These basins were filled with water from a nearby salt spring. When the water evaporated in the hot summer months, a salt residue that could be harvested was left at the bottom. They could manufacture three tons of salt each season, giving them more than enough for use within their own community and a surplus for trade.
Modern Behavior of Early Humans Found Half-Million Years Earlier Than Previously Thought
Evidence of sophisticated, human behavior has been discovered by Hebrew University of Jerusalem researchers as early as 750,000 years ago — some half a million years earlier than has previously been estimated by archaeologists.
These are stone tools discovered at the Gesher Benot Ya'aqov archaeological site in Israel. (Credit: Photos by Gonen Sharon for the Hebrew University of Jerusalem)
Hasmonean rule reached the Negev
The Israel Antiquities Authority has found physical proof that the Hasmoneans' rule, which lasted from the middle of the second century BCE to the middle of the first, extended deep into the Negev.
"We are talking about a revolutionary discovery that will redraw the maps of the region which describe that era," Dr. Tali Erickson-Gini, the scientific editor of the excavation, said in a statement.
"Despite the evidence of the historian Josephus, according to which [the Hasmoneans' rule extended south of Gaza], no clear archeological proof of this has been found in the field. And it was because of this lack of proof that historians were inclined to dismiss the possibility that the Hasmoneans did indeed control the Negev."
The IAA found that after the Hasmoneans conquered Gaza in 99 BCE, King Alexander Jannaeus – the great-grandson of Hasmonean leader Matityahu – built a fortress that was used to halt the Nabateans along the Incense Road.
Recent reports:
Details and links to full reports.
Short-term school closures worsen flu pandemics
Closing schools for less than two weeks during a flu pandemic may increase infection rates and prolong an epidemic, say University of Pittsburgh researchers in a study published ahead-of-print and online in the Journal of Public Health Management and Practice. The findings, developed from a series of computer simulations based on U.S. census data, indicate that schools may need to be closed for at least eight weeks in order to significantly decrease the spread of infection.
Grades 1-6 Math Standards of High-Performing Hong Kong, South Korea and Singapore
As the United States moves toward developing common education standards in reading and mathematics, a new report by the American Institutes for Research (AIR) examines the composite standards in mathematics used in grades 1-6 by three Asian countries with high-performing students – Hong Kong, South Korea and Singapore.
The Asian countries were chosen for international benchmarking because of their high performance on the Trends in International Mathematics and Science Study (TIMSS) assessments.
The analysis finds a number of features that can inform an international benchmarking process for the development of K–6 mathematics standards in the United States, including:
• The composite standards of the Asian countries concentrate the early learning of mathematics on numbers, measurement, and geometry, with less emphasis on data analysis, and little exposure to algebra.
• The composite standards sequence topics within strands in ways that support in-depth and efficient development of mathematics content following a logical development of mathematical knowledge. "While any given state may have a coherent set of learning progressions within its own standards, the hodgepodge of different state standards results in textbooks that rarely provide this coherent development," said Steven Leinwand, principal research analyst at AIR and co-author of the report.
National Survey Finds Work, Family Responsibilities Fueling Low College Completion Rates
Most young adults who started college but didn't finish left because they needed to work more to make ends meet, according to a recent survey of more than 600 individuals aged 22 to 30 by Public Agenda. Managing work, school, and family was their biggest challenge.
Best and Worst In Education, 2009
In the past year, the bad news is that federal policies have been mostly underwhelming, with a focus on charter schools and merit pay for teachers, which some are calling a "Bush III" agenda . By contrast, good news comes from a few local districts that have taken important steps on their own to address what research suggests matters most in education – reducing the separation of rich and poor children.
Principal Performance Assessment Instruments
This brief reviews the publicly available principal assessments and points superintendents and policy makers toward strong instruments to measure principal performance.

7 Out of 10 Gen Y Teachers Open to Incentive Pay
A new study paints a national picture of Generation Y teachers revealing an openness to incentive pay. Seventy-one percent of Gen Y teachers are open to rewarding teachers based on incentive pay, whereas only 10 percent of Gen Y teachers think that student performance on standardized tests is an "excellent" measure of teacher success.
Elimination of Curricular Stratification Supported
This policy brief makes the case for schools across the country to put an end to policies that cast off students into unchallenging, low-track classrooms. The authors recommend a clear process for the phasing out of curricular stratification in grades K-10, beginning with the lowest track and granting meaningful access to AP and IB courses to all students. The brief includes model statutory language to implement its recommendations.
After School Needs More Professional Workforce
This Policy Brief proposes creating a sequenced, articulated system of professional development for the after-school workforce.
School classroom air may be more polluted with ultrafine particles than outdoor air
The air in some school classrooms may contain higher levels of extremely small particles of pollutants — easily inhaled deep into the lungs — than polluted outdoor air.
Preschoolers in Child Care Not Active Enough
Many young children in child care centers are not getting as much active playtime as they should, according to new research from the University of North Carolina at Chapel Hill.
Benefits of Playing Video Games
According to a new study in Current Directions in Psychological Science, a journal of the Association for Psychological Science, regular gamers are fast and accurate information processors, not only during game play, but in real-life situations as well.
2009 may well be remembered for its scandal-ridden headlines, from admissions of extramarital affairs by governors and senators, to corporate executives flying private jets while cutting employee benefits, and most recently, to a mysterious early morning car crash in Florida. The past year has been marked by a series of moral transgressions by powerful figures in political, business and celebrity circles. New research from the Kellogg School of Management at Northwestern University explores why powerful people – many of whom take a moral high ground – don't practice what they preach.
Researchers sought to determine whether power inspires hypocrisy, the tendency to hold high standards for others while performing morally suspect behaviors oneself. The research finds that power makes people stricter in moral judgment of others – while being less strict of their own behavior.
The research was conducted by Joris Lammers and Diederik A. Stapel of Tilburg University in the Netherlands, and by Adam Galinsky of the Kellogg School of Management at Northwestern University in Evanston, Ill. The article will appear in a forthcoming issue of Psychological Science.
"This research is especially relevant to the biggest scandals of 2009, as we look back on how private behavior often contradicted the public stance of particular individuals in power," said Galinsky, the Morris and Alice Kaplan Professor of Ethics and Decision in Management at the Kellogg School. "For instance, we saw some politicians use public funds for private benefits while calling for smaller government, or have extramarital affairs while advocating family values. Similarly, we witnessed CEOs of major financial institutions accepting executive bonuses while simultaneously asking for government bailout money on behalf of their companies."
"According to our research, power and influence can cause a severe disconnect between public judgment and private behavior, and as a result, the powerful are stricter in their judgment of others while being more lenient toward their own actions," he continued.
To simulate an experience of power, the researchers assigned roles of high-power and low-power positions to a group of study participants. Some were assigned the role of prime minister and others civil servant. The participants were then presented with moral dilemmas related to breaking traffic rules, declaring taxes, and returning a stolen bike.
Through a series of five experiments, the researchers examined the impact of power on moral hypocrisy. For example, in one experiment the "powerful" participants condemned the cheating of others while cheating more themselves. High-power participants also tended to condemn over-reporting of travel expenses. But, when given a chance to cheat on a dice game to win lottery tickets (played alone in the privacy of a cubicle), the powerful people reported winning a higher amount of lottery tickets than did low-power participants.
Three additional experiments further examined the degree to which powerful people accept their own moral transgressions versus those committed by others. In all cases, those assigned to high-power roles showed significant moral hypocrisy by more strictly judging others for speeding, dodging taxes and keeping a stolen bike, while finding it more acceptable to engage in these behaviors themselves.
Galinsky noted that moral hypocrisy has its greatest impact among people who are legitimately powerful. In contrast, a fifth experiment demonstrated that people who don't feel personally entitled to their power are actually harder on themselves than they are on others, which is a phenomenon the researchers dubbed "hypercrisy." The tendency to be harder on the self than on others also characterized the powerless in multiple studies.
"Ultimately, patterns of hypocrisy and hypercrisy perpetuate social inequality. The powerful impose rules and restraints on others while disregarding these restraints for themselves, whereas the powerless collaborate in reproducing social inequality because they don't feel the same entitlement," Galinsky concluded.
Here are the latest health research reports.
The good news for me from these reports is that 1. I don't take Ginkgo biloba, 2. I stopped taking Vitamin E, 3. I eat lots of fruits and vegetables, 4. the few times I drink hard liquor it's vodka, not bourbon, 5. I eat lots of fish and take Omega-3 supplements, 6. I drink lots of tea 7. I take red yeast rice which is supposedly a statin and 8. I get lots of exercise.
The bad news for me is that 9. I'm heavier, don't always wear sunscreen, and have had skin cancer; 10. I take 3 aspirin before every soccer game, and 11. I eat canned foods.
See below why these habits are good or bad news:
1. Ginkgo biloba no help for cognitive decline
"Ginkgo biloba is marketed widely and used with the hope of improving, preventing, or delaying cognitive impairment associated with aging and neurodegenerative disorders such as Alzheimer disease," the authors write. "Indeed, in the United States and particularly in Europe, G biloba is perhaps the most widely used herbal treatment consumed specifically to prevent age-related cognitive decline." However, evidence from large clinical trials regarding its effect on long-term cognitive functioning is lacking.
2. Vitamin E may do more harm than good
The average quality-adjusted life years (QALY) of Vitamin E-supplemented individuals was 0.30 less than that of untreated people. This, of course, does not mean that everybody consuming Vitamin E shortens their life by almost 4 months. But on average, the quality-adjusted longevity is lower for vitamin-treated people. This says something significant.
3. Chlorophylls effective against aflatoxin
A new study has found that chlorophyll and its derivative chlorophyllin are effective in limiting the absorption of aflatoxin in humans. Chlorophyll and its derivative chlorophyllin are present in green vegetables and are available as supplements.
Aflatoxin is produced by a fungus that is a contaminant of grains including corn, peanuts and soybeans; it is known to cause liver cancer – and can work in concert with other health concerns, such as hepatitis.
Eat Fruits and Vegetable for Better Vision
Carotenoids, found in green leafy vegetables and colored fruits, have been found to increase visual performance and may prevent age-related eye diseases.
4. Bourbon Hurts More the Next Day
Many alcoholic beverages contain byproducts of the materials used in the fermenting process. These byproducts are called "congeners," complex organic molecules with toxic effects including acetone, acetaldehyde, fusel oil, tannins, and furfural. Bourbon has 37 times the amount of congeners that vodka has. A new study has found that while drinking a lot of bourbon can cause a worse hangover than drinking a lot of vodka, impairment in people's next-day task performance is about the same for both beverages.
5. Moderate Fish Consumption May Lower Heart Risk
Including fish in a balanced diet has long been associated with the prevention of heart disease, and scientists now believe that it can help preserve heart function in patients who have experienced heart failure.
Omega-3 = better nervous-system function
The omega-3 essential fatty acids commonly found in fatty fish and algae help animals avoid sensory overload. The finding connects low omega-3s to the information-processing problems found in people with schizophrenia; bipolar, obsessive-compulsive, and attention-deficit hyperactivity disorders; Huntington's disease; and other afflictions of the nervous system.
The study provides more evidence that fish is brain food. The key finding was that two omega-3 fatty acids – docosahexaenoic acid (DHA) and eicosapentaenoic acid (EPA) – appear to be most useful in the nervous system, maybe by maintaining nerve-cell membranes.
6. Coffee, Tea = Reduced Risk of Diabetes
Drinking more coffee (regular or decaffeinated) or tea appears to lower the risk of developing type 2 diabetes.
7. Statin Recommended For Prevention Of Heart Disease
AN FDA advisory panel has voted 10 – 4 to recommend Crestor for patients without high cholesterol but with the following characteristics: Low or normal levels of the variety of cholesterol known as low-density lipoprotein, or LDL; elevated levels of C-reactive protein (hsCRP), a marker of inflammation in the body, and at least one of the conventional risk factors for cardiovascular disease. (The "conventional risk factors" are smoking, age, high blood pressure, low levels of the good cholesterol, HDL, and a family history of heart disease).
8. Exercise improves survival from colorectal cancer
Men who have been treated for colorectal cancer can reduce their risk of dying from the disease by engaging in regular exercise.
9. Factors Associated With Skin Aging
Smoking, being heavier, not using sunscreen and having had skin cancer appear to be associated with sun damage and aging of skin on the face.
10. Don't Take Aspirin Or Advil Before Sports
Athletes' superstitions and rituals can help them get psyched up for contests, but when these rituals involve non-steroidal anti-inflammatory drugs (NSAIDs), which many athletes gobble down before and during events, they could be causing more harm than good.
Studies have found that many elite athletes, (like me!) however, take these over-the-counter drugs — and often several different kinds — before contests and challenging workouts because they think they will reduce anticipated inflammation and soreness that could occur after the event.
Warden says there is no scientific evidence for this prophylactic use of NSAIDs. Such misuse, however, can cause a range of problems, from interfering with healing and inhibiting the body's ability to adapt to challenging workouts, to the development of stomach ulcers and possibly an increased risk for cardiovascular problems.
"I want people, including recreational athletes, to think about the perceived benefits versus potential risks of taking NSAIDs, and to ask themselves why they are taking these agents," said Warden. "They need to ask, 'Do the benefits outweigh the risks?"
11. Consumer Reports: BPA in Most Canned Foods
Consumer Reports' latest tests of canned foods, including soups, juice, tuna, and green beans, have found that almost all of the 19 name-brand foods tested contain measurable levels of Bisphenol A (BPA). The new findings show that BPA can be found in a diverse assortment of canned foods including those labeled "organic," and even in some foods packaged in "BPA-free" cans.
Evolution fared well in 2009. The world celebrated the 200th anniversary of Darwin's birth and the 150th of the publication of his On the Origin of Species. Thousands of events, conferences, speeches, parties, magazine stories, blog postings, and other commemorations were held in his honor. Darwin even got the Hollywood treatment, with the premiere of "Creation," a moving (yet accurate) film portrayal of Darwin's married life, starring Paul Bettany and Jennifer Connelly.
On the legislative front, antievolution "academic freedom" bills were proposed and shot down in half a dozen states.
But it wasn't all good news. The Louisiana Science Education Act, which opens the door to creationism in the science classroom, was signed into law in late 2008–and in 2009, the state board of education adopted policies implementing the law that propped the door open. In March, the Texas Board of Education riddled the Biology and Earth and Space state science standards with loopholes that make it even easier for creationists to attack science textbooks. And the public's understanding and acceptance of evolution continues to be discouraging. Local, national, and even international polls show that many people–often the majority of people surveyed–believe in creationism or believe that evolution is not well supported by evidence.
The top ten evolution/creationism stories for 2009:
1. 200th Anniversary of Charles Darwin's birth
It was the Year of Darwin, the biggest evolution birthday bash since 1909. There were dozens of Darwin/evolution conferences around the globe, festivals, museum exhibitions, special magazine issues devoted to Darwin and evolution (such as Scientific American's "The Evolution of Evolution"), studies and special reports (such as Pew's "The Conflict Between Religion and Evolution"), a clutch of documentaries (including PBS's "Becoming Man" series, "What Darwin Didn't Know"), movies (notably, "Creation" and "Darwin's Darkest Hour"), revivals of "Inherit the Wind", scores of books about Darwin, and more. A good time was had by all.
"Evolution in Scientific American"

"The Conflict Between Religion and Evolution"
"The Darwin bicentennial in the news"
2. 150th anniversary of the publication of On the Origin of Species

After a year of celebrating Darwin, his seminal work was almost overlooked. But fans rallied, holding parties, public readings, and conferences (thank you, Reading Odyssey). Publishers responded with brand-new editions of the book (notably Charles Darwin's On the Origin of Species: A Graphic Adaptation, The Annotated Origin: A Facsimile of the First Edition of On the Origin of Species, and On the Origin of Species: The Illustrated Edition), while one creationist (see below) published his own version of the Origin, with comic results.
"The Origin sesquicentennial approaches"
"NCSE members celebrating Origin Day"
3. Ray Comfort is Bananas!
Evangelist and banana fan Ray Comfort decided to celebrate Darwin's birthday in his own unique way: by handing out free copies of a "special" edition of On the Origin of Species. Comfort's 54-page introduction abounded in bizarre claims, linking Hitler to Darwin (!) and contending that there are no transitional fossils.
4. Texas Board Caves to Creationists
After months of debate, the Texas Board of Education voted in March on state science standards–and the results weren't pretty. The board amended the Biology and Earth and Space Sciences standards with loopholes and language that make it easy for creationists to attack science textbooks. "The final vote was a triumph of ideology and politics over science," said Dr. Eugenie C. Scott, NCSE executive director. The only upside: two months later, Board chair Don McLeroy was not reconfirmed by the Texas state senate.
"Science setback for Texas schools"
"Creationist board chair out in Texas"
5. Louisiana Faces "Academic Freedom"
In 2008, the Louisiana Science Education Act was signed into law, which opened the door to teaching creationism in public school science classes. Since then, the state board of education has ignored the recommendations of its own science education professionals, turning instead to the Louisiana Family Forum for guidance. Under the board's guidelines, supplementary classroom materials can't be rejected just because they include creationism. And challenging the materials triggers a convoluted hearing process that the Louisiana Coalition for Science calls "seriously flawed."
"More bad news from Louisiana"
6. Antievolution bills go down in flames
Although Louisiana passed an antievolution "academic freedom" act in 2008, antievolution bills introduced elsewhere in 2009 quickly died in committee. One Florida bill would have required a "thorough presentation and critical analysis of the scientific theory of evolution." A Mississippi bill would have mandated warning stickers on biology textbooks. A Texas bill would have exempted creationist institutions, such as the Institute for Creation Research's graduate school, from meeting Texas's regulations governing degree-granting institutions. All told, bills were introduced in eight states. None survived.
Chronology of "Academic Freedom" Bills
"Academic Freedom" Bills by State & Year
7. How is evolution treated in your state's science standards?
TheNational Center for Science Education decided to find out. Education Project Director Dr. Louise Mead and Project Director Anton Mates pored over standards in all 50 states to evaluate their treatment of evolution and related scientific topics. There was a lot of good news and some not-so-good news (5 states flunked).
8. The Evolution of Evolution (and Creationism)
Just weeks before Darwin's birthday, Scientific American published its January 2009 issue dedicated to Darwin and evolution. One of the key articles: "The Latest Face of Creationism", by the NCSE's Eugenie C. Scott and Glenn Branch. Say the authors: "Telling students that evolution is a theory in crisis is–to be blunt–a lie." The online version of the piece attracted hundreds of heated comments on both sides of the issue.
At the same time, Dr. Scott's revised Evolution vs. Creationism: An Introduction, Second Edition was released. The definitive guide to the relevant scientific, religious, educational, and legal issues, the revamped book adds 70 pages, including new chapters on testing intelligent design in the courts and evolution and creationism in the media and public opinion.

"Evolution in Scientific American"

Evolution vs. Creationism: An Introduction
9. A KiloSteve and Beyond!
Is evolution in crisis? Do reputable scientists disown it? No way, Chuck. Proof positive? The continued growth of Project Steve, the booming list of scientists named Steve (or Stephen, Steven, Stephanie, Stefan, Etienne, Esteban…) who support evolution and reject creationism. The initial list of 220 signatories included two Nobel prize winners and eight members of the National Academy of Sciences. In 2009, the NCSE Steveometer hit the kiloSteve mark with Steve #1000. (Who just happened to be Dr. Steve Darwin of Tulane University in Louisiana.)
The Project Steve list continues to grow. For the latest count and more, see our FAQ page.
10. The envelope, please
Among all the ups and downs in the creationism/evolution controversy during the year, one bright spot was the recognition received by Dr. Eugenie C. Scott, National Center for Science Education's executive director for the last 25 years. Some of the more notable 2009 awards include: the Fellows Medal (California Academy of Sciences), the Stephen Jay Gould Prize (Society for the Study of Evolution), Scientific American 10 Honor Roll (which she shares with Barack Obama and Bill Gates), and a seat on Scientific American's revamped and expanded Board of Advisers.
Interesting stuff from Jim Barnett, Rob Simmons' Campaign Manager, full of links: (I love links!)
Date: December 30, 2009
Re: Year In Review Strategy Memo

As we conclude 2009, it is a good time to reflect on the year's developments and make preparations for what is to come.

Today, in the contest to win the Republican nomination to challenge Senator Chris Dodd, former Congressman Rob Simmons continues to find himself in the strongest position to carry his party's banner in the general election and defeat a 30-year incumbent.

Simmons' strength has been demonstrated in both public and private polling showing him as the superior candidate against Dodd. A recent survey released by Quinnipiac University showed Simmons led all candidates – both Republican and Democratic – by double digits, as well as having a much stronger favorable/unfavorable rating than both Dodd and former World Wrestling Entertainment, Inc. (WWE) Chief Executive Officer Linda McMahon. ("Simmons Runs Better Than McMahon Against Dodd, Quinnipiac University Poll Finds; Lieberman Is More Republican, Voters Say 2-1," Quinnipiac University, 11/12/09)

Even Dodd's own polling seems to show that Simmons is by far the best-positioned candidate in a general election match up. Dodd's pollster concedes that even after negative information is shared about Simmons, at best, Dodd is statistically tied. On the other hand, when voters learn more about McMahon, any standing she has completely erodes and Dodd beats her fairly convincingly. ("Dodd Camp Still Holding On To Hope," NBC Connecticut, 12/23/09)

After having spent millions of dollars unopposed on television, McMahon continues to struggle to identify with voters in Connecticut as news reports expose her numerous weaknesses. According to Rasmussen, "[f]or McMahon, very favorables total 14% and very unfavorables are 17%." ("2010 Connecticut Senate: Dodd Struggles Against All Republican Challengers," Rasmussen Reports, 12/8/09)

This finding confirms what many following the race already believe to be true – that McMahon's candidacy provides Dodd a pathway to re-election. And a recent news report validates this with Dodd's own loyalists viewing McMahon as his "best hope" and "the key to his salvation." (Matt Lewis, "Can Chris Dodd Be Beat in 2010? Wrestlemania Comes to Connecticut," Politics Daily, 12/8/09)

The sentiment that Rob Simmons can put a targeted seat into play for Republicans on Election Day 2010 is held by respected political analysts, such as National Journal's Charlie Cook and The Atlantic's Ron Brownstein. According to Cook, "Rob Simmons would be the more formidable general election candidate." And according to Brownstein, "If she [Linda McMahon] wins the primary against Rob Simmons, I would think Dodd's odds, Dodd's prospects go up substantially." (MSNBC's "Hardball," 12/22/09)

And the reality is that voters in Connecticut are learning more about McMahon each day. Numerous press reports have exposed various McMahon vulnerabilities – from her nearly non-existent personal voting record and substantial donations to Democratic candidates, to a string of pro wrestlers revealing troubling WWE business practices, to the sad reports of the extraordinarily high propensity of wrestlers dying in their 30′s and 40′s. It's clear that McMahon's candidacy provides the Dodd campaign and national Democrat committees with no shortage of vulnerabilities they could very effectively exploit.("WWE Exec Admits She Didn't Vote In Elections," The Associated Press, 9/22/09; "GOP's Simmons, Caligiuri Criticize Linda McMahon For Donating More Than $35,000 To Democratic Candidates," The Hartford Courant's "Capitol Watch" Blog, 10/11/09)

McMahon's liabilities on the campaign trail are reinforced by the curious tactics employed by her campaign. Whether it's threatening to run as an independent should she lose the GOP nomination, failing to properly disclose her enormous campaign spending, releasing internal polling compiled by a pollster who is under investigation for unsavory and potentially illegal practices, falsely claiming a broadly distributed video of President Obama addressing troops somehow specifically justified or vindicated WWE's troubling business practices, or even going so far as to invoke President Lincoln to defend her pro wrestling background, McMahon's campaign performance should be of concern to anyone committed to replacing Dodd next fall. (YouTube, 11/23/09; Ted Mann, "McMahon Campaign Reports Lush Spending, But Not Much Detail," New London Day, 12/11/09; Daniela Altimari, "White House Says Troops Message Not Tailored To WWE," The Hartford Courant, 12/17/09; Brian Lockhart, "Linda McMahon Using Lincoln To Defend Wrestling Is Nothing New," Political Capitol, 12/20/09)

But McMahon's inconsistency is best exemplified by the unsustainable positions she has taken on public policy issues. Once questioned, McMahon's lack of experience clearly reveals itself and would be devastating for Republicans if matched against a senior member of the Senate and committee chairman with well over a quarter century in politics.

McMahon now supports the Troubled Asset Relief Program (TARP), which is an indefensible position in today's environment for any candidate, much less someone seeking the Republican nomination. Her stance on TARP is exacerbated by the fact that under her leadership WWE sought and received taxpayer-funded subsidies while making layoffs. (Aaron Blake, "Incumbents From Both Parties May Require Their Own Bailouts," The Hill, 12/16/09; Don Michak, "McMahon's Company Got Millions In State Tax Credits Weeks Before Entering The Race," The Journal Inquirer, 10/29/09)

McMahon was uncertain of her position on the 2001 or 2003 tax cuts, once again, a debilitating stance for anyone claiming to be a fiscal conservative seeking votes from Republicans in a primary and virtually impossible to explain in a general election.(Chris Cillizza, "Morning Fix: Voters Are Voting In Massachusetts!," The Washington Post's "The Fix" Blog, 12/8/08)