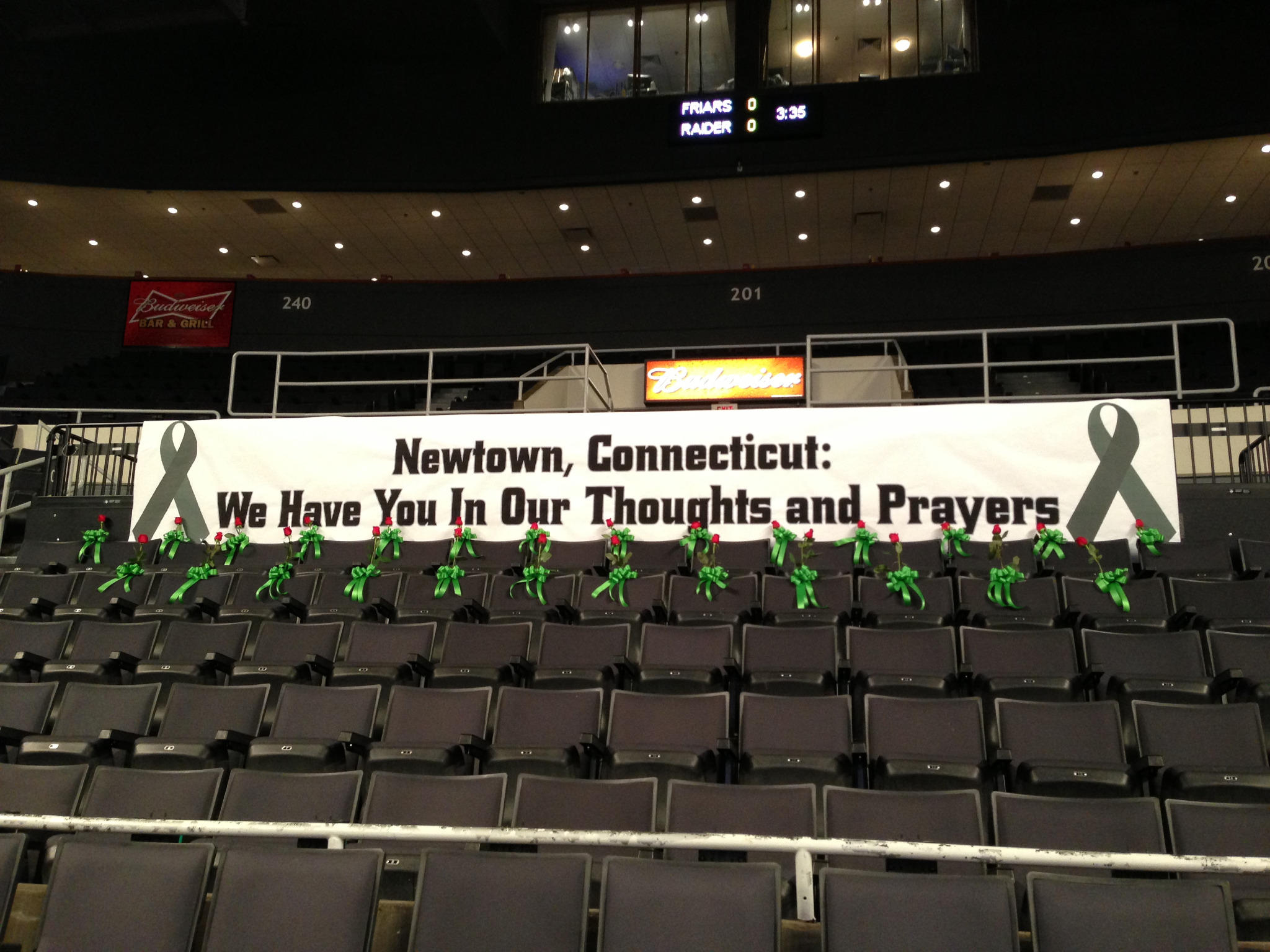 Providence basketball coach Ed Cooley knows a little something about Connecticut.
For five  years he was the head coach at Fairfield University, located about 20 miles away from Newtown, before moving to Providence last year.
And the shooting in Sandy Hook hit home for Cooley, the father of two young kids.
"I wanted to do something to honor those victims," Cooley said via The Associated Press after his team's 79-45 rout of Colgate. "It made me feel really, really special that that was able to happen."
Cooley called Nike and ordered special green and white jerseys and shorts, matching the Newtown school's colors. Cooley told ESPN's Andy Katz that he plans to send the jerseys to Sandy Hook.
He said he'd like for Providence to wear green jerseys in December each season.
Photos from Providence Athletics.